Our Featured Services
We offer full service auto repair & maintenance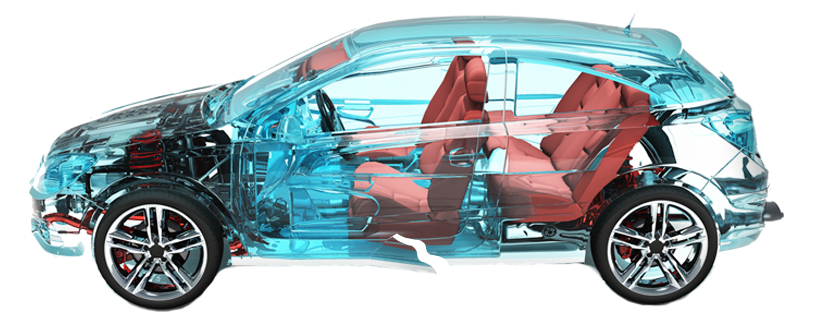 We will run full diagnostics on your vehicle to determine what issues we need to address.
There are many situations when the problem your car is experiencing is not easily diagnosed or requires more than the standard servicing. Unibody Tech mechanics have over two decades of automotive repair experience to properly diagnose and treat your vehicle issues.
We understand the importance of a well functioning air conditioning system, especially here in Hawaii during the summer months. UniBody Tech mechanics are kept up to date on the forefront of automotive AC technology, utilizing high-grade refrigerant and replacement components to ensure your system is running like new.
The most important safety system by for on your car is the braking system. Being able to stop at a moments notice is the difference between a close call and a dangerous incident. This being said, it is important to choose a quality trained, nationally certified technician when checking the braking system.
Unibodytech specializes in restoring your vehicle to pre-accident condition. We off full body alignment, dent/damage repair, auto-refinishing and much more!
In the tight quarters of Hawaii's roads and parking structures, a high level of accidents occur because of blind spots when backing out of driveways and parking spots. Retrofitting of backup sensor systems and even back-up cameras provide more eyes when backing out and prevent an unnecessary accident.
Diagnose
Whether the damage is superficial, structural or mechanical, the proper repair begins with an appropriate diagnosis. It is vital to identify what the underlying issues really are in order to facilitate a proper repair.
Repair
The precision and expertise provided by UniBodyTech is unmatched whilst repairing your vehicle. UniBodyTech continuously invests in state-of-the-art equipment and conducts rigorous employee training to ensure that your vehicle is repaired properly and effectively.
Satisfy
Our job is not complete until you, the customer, are satisfied with our work. We stand by our workmanship and we will work tirelessly to ensure that our customers are 100% satisfied with the finished product.